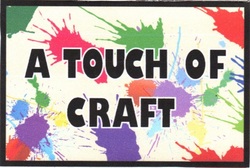 The Texas "6" soft carpet coasters: that are truly "TEXAS" :
A Longhorn Steer, boot, cactus, horseshoe, star and Texas state outline
. Glass Bunco Ornaments and everything Bunco: (I hand paint the dots on all 6 sides)There are 2 sizes of bulbs in 3 different colors of tinsel, all with the soft dice inside, matching ribbon & paper & all are boxed

Texas Inspired Wreaths:
with 5 to 6 flat iron, Tera Cota color painted Texas shapes; some are college inspired with UT, TCU, Texas A&M iron
..
Iron shapes of a star, cactus, boot, horseshoe, cowboy, Texas state shape
TCU soft carpet coasters and "Crab" soft coasters , Texas Tech & Texas A&M soft carpet coasters
And the original TEXAS 6 soft coastersTCU, Texas A&M, UT, TT, LSU & OU Iron ornaments, painted (that can be used anytime)Alphabet Letters: to hang on a nursery wall; hand painted and decorated with animal stickers, hook & bumpers on back for hanging on wall
Hotplates: various sizes from 3" to over 10" with many different patterns, themes and sayings.
Fall Pumpkins : with fall picks and decoration inside (great for a center piece).Totes and aprons with BUNCO theme and many other themes.Sports Team Lighted Bottles: Rangers, Cowboys, Ravens
,
TCU, UT, Texas A&M, Baylor, OU, Texas Tech
Christmas Themed Lighted Bottles
:
Poinsettia, Holly, Christmas Tree & Snowman

Military Lighted Bottles:
Army Navy
IF there is something you would like in coasters, bottles, hot plates or totes,
please submit your request on the contact form! thank you...
---